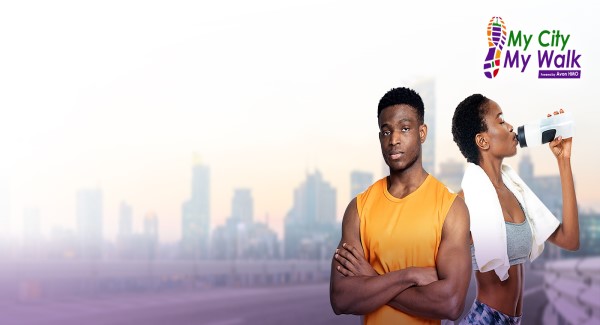 Avon Healthcare Limited (Avon HMO), Nigeria's leading health management organisation, is reiterating its devotion to its customers and Nigerians at large by hosting a fitness walk to flag off its 10th-anniversary celebration.
The event is tagged 'My City My Walk' and will hold at Campos Stadium on Lagos Island – Avon HMO's host community. It is the company's second major event of 2023.
In June, the company successfully launched its 'critical care top-up health plans' to plaudits from regulators, and other stakeholders.
The event is the second instalment of Avon HMO's 'My City Initiative'. In 2019, the company organised 'My City My Football', a widely commended health awareness tour of Lagos to support and encourage healthy living in communities across the city.
This time around, the experience is anticipated to be up several notches. Publicity has been building across various social media platforms for weeks, touting it as the wellness event to attend. 'My City My Walk' is expected to be attended by the company's retail and corporate clients, partners in the health and wellness industries, celebrity fitness experts, as well as hundreds of people from all walks of life, endeared to the brand over the years.
"We are thrilled to host this event as part of our 10th-anniversary celebrations," said Adesimbo Ukiri, Avon HMO's Chief Executive Officer and Healthcare Sector Head of Heirs Holdings.
"Avon HMO has been at the forefront of championing healthy living over the past 10 years so asking people to join us for a walk is very much in line with our mission of empowering people to live healthier, fuller lives. It is also quite symbolic because we're saying that we have walked the talk for 10 years and encourage Nigerians and everyone connected to us, to walk with us for 10 more."
Adesimbo added, "Ten years ago, we commenced operations as a vibrant and dynamic startup. Now, we are a leader in the health management space, not only due to the scale of coverage we've achieved, but also our extensive range of unique products, the company's financial strength, and the impact our ten years of operations have had on the country's healthcare system.
"It's been a truly remarkable journey; I feel privileged to have been the pioneer CEO who set the vision and has led the incredible people at Avon HMO to achieve all we are celebrating today."