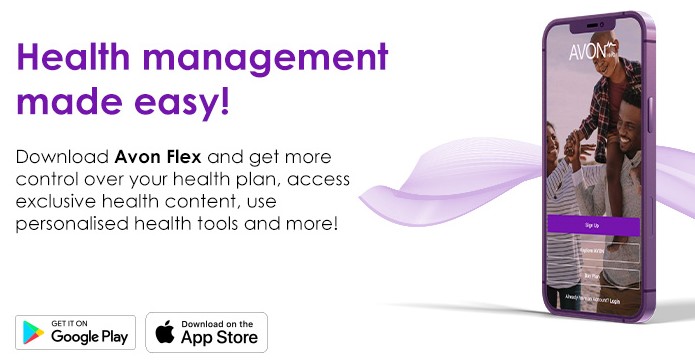 Avon Flex – the ultimate health management companion for living a healthier, fuller life.
Health management just got easier with Avon Flex, which further empowers people to live healthier fuller lives, whether they have an Avon HMO health plan or not. With the amazing features of this app, people can manage their health better in the following ways:
Track your medical information
From the benefits and details of your health plan to the health facilities you've visited and the treatments you got, you have a handle on it all. Information is empowering and by having access to your medical history on Avon Flex, you're able to make smarter health decisions going forward.
Find health facilities near you
Need medical care? Not a problem. Now, if you're nowhere near your primary provider or you need other services like dental or optical, you can easily find a facility near you to get the care you need. You can also filter for location or the speciality you're in need of.
Buy or renew your health plan
Are you looking to buy a health plan for yourself or someone you know? Or you are already on a health plan and would like to renew for the following year? It's easier than ever now because you can do it all on Avon Flex!
Use personalized health tools
Do you need to carry out a quick health assessment check, join a health community or even track your period (for women only)? Avon Flex has tools to help you get this done in minutes.
Request for out-of-station authorization
Are you out of town and in need of healthcare which you obviously can't access with your primary provider? You can easily request authorization for care at the nearest health facility in the town or city you're in with Avon Flex.
Access quality health content
From health articles to videos on how to live healthier fuller lives or even on how to get the best out of your health plan, Avon Flex has it all!
So what are you waiting for? Click either button below to download now and join our family of healthy people today.