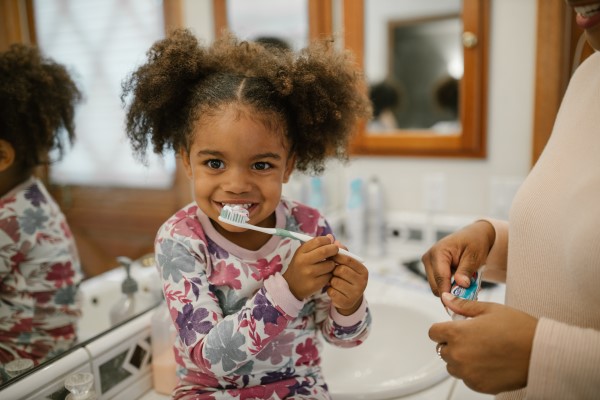 As simple as it sounds, choosing between soft or hard toothbrushes sounds like a difficult choice for most people. We've dug into research done by experts in the dental industry, from dentists to toothpaste manufacturers and now we have answers for you.
What are the different toothbrush bristle types?
Generally, there are four kinds of toothbrushes available in pharmacies and stores: extra-soft, soft, medium-soft and hard.
Which toothbrush is best: soft-bristle or hard-bristle toothbrush?
Dental professionals are more likely to recommend soft-bristle toothbrushes because too much pressure or overzealous brushing can negatively impact the enamel and gums.
If you feel like your toothbrush bristles are too soft and leave you feeling not as squeaky clean as you'd like your mouth to be, you can try the following options:
Angled bristles to get into nooks and crannies
Electric toothbrushes
Multiple layered bristles
Electronic toothbrushes often tend to come with heads with soft bristles. This is because the rotation and vibration from the brush add extra pressure to your teeth already. As a result, adding harder bristles may cause more harm than good to your teeth.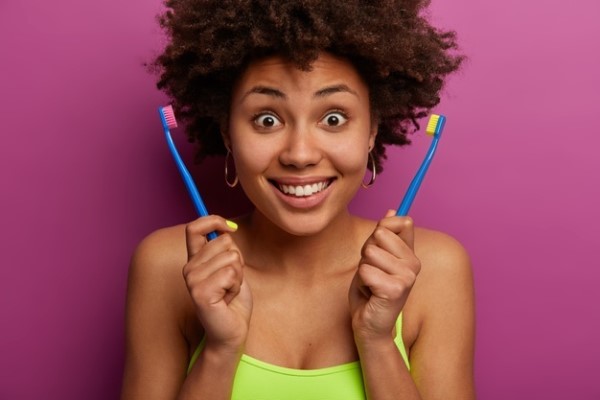 How to choose a toothbrush
Regardless of what choice you're making on bristle texture, you should choose a toothbrush that will be easy and comfortable to use at least twice a day. As mentioned earlier, dentists are likelier to recommend soft-bristled toothbrushes, especially if you tend to push harder against your teeth.
It needs to be said here that applying more pressure when brushing would not necessarily result in cleaner teeth. In fact, 'going too hard' on your teeth can lead to gum loss, which can contribute to tooth sensitivity. It may also start to damage the enamel and tissues around your teeth.
Should you feel like you're not getting a thorough clean with your toothbrush, talk to your dentist so you can find a toothbrush that's best for you.
Read this too: How coffee can act as a laxative